MHPHS Centennial Ball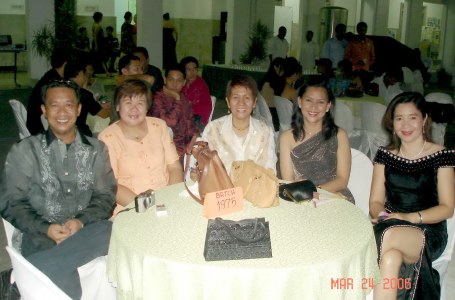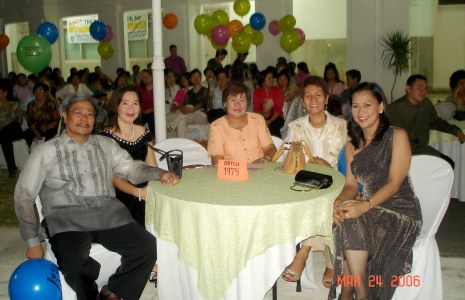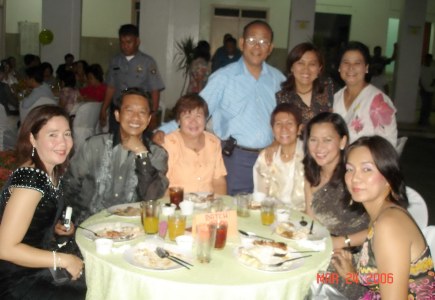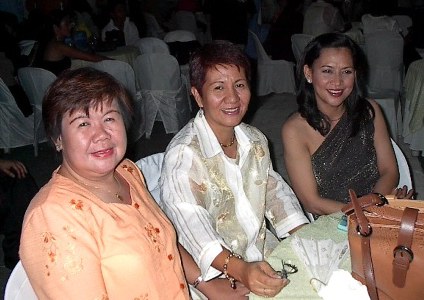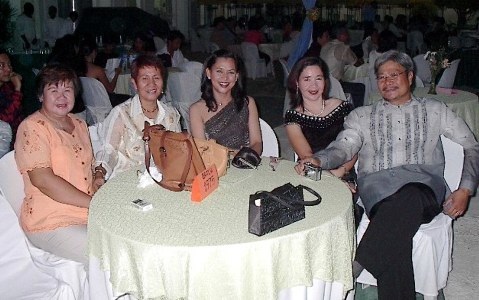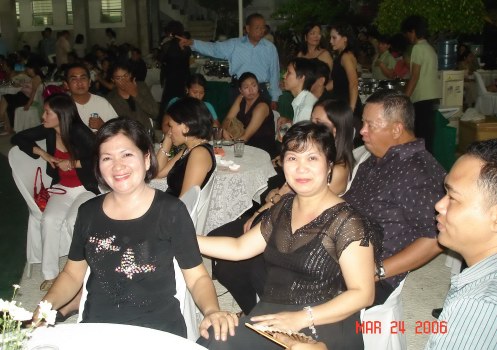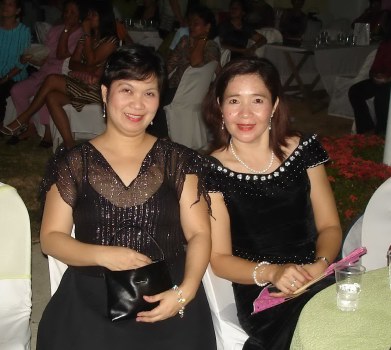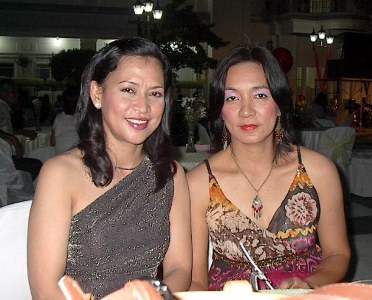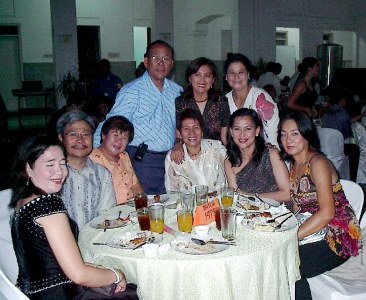 Prim and proper as they waited for the music to start.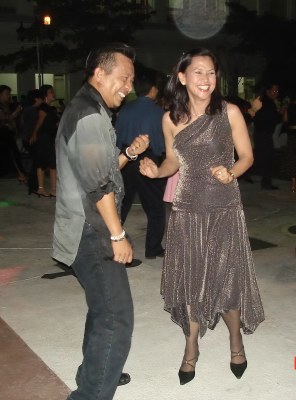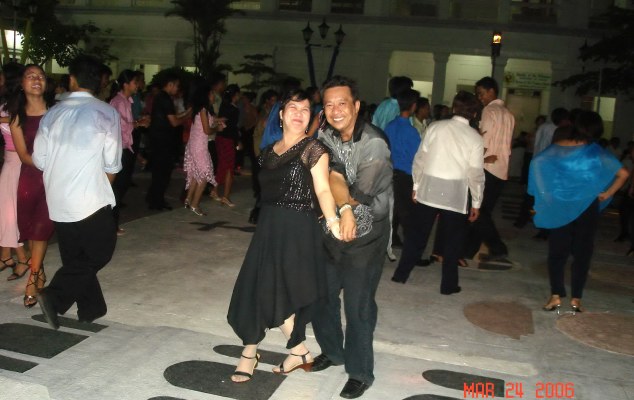 Blood on the dance floor as DJ showed the chicks the dance steps in his magic shoes.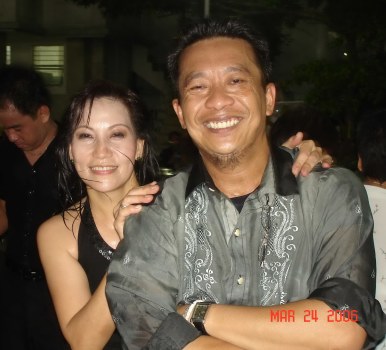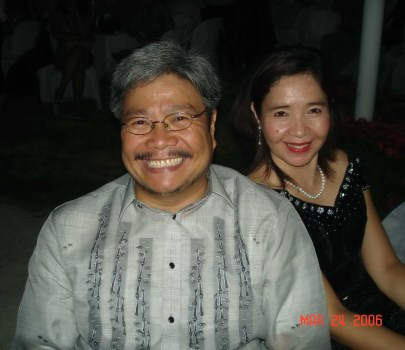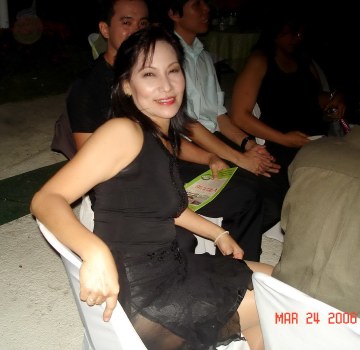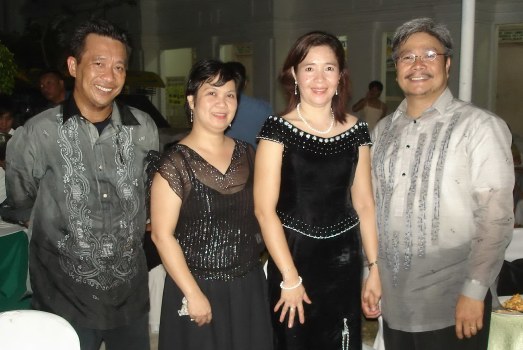 Precious smiles...there were plenty to go around.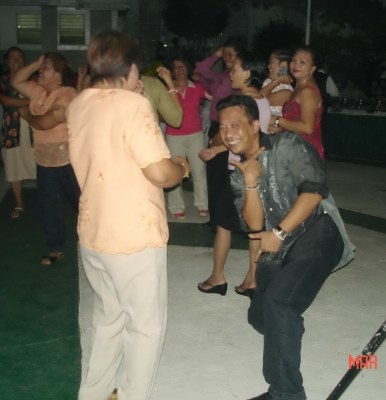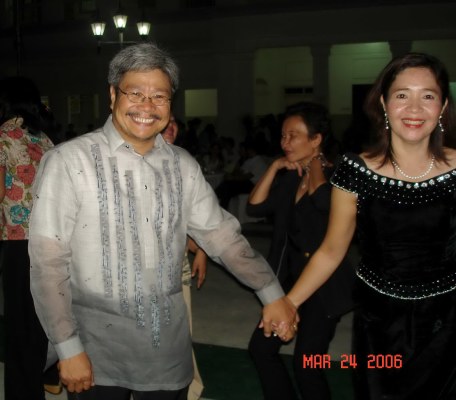 Everybody was in a party mood. Feeling cute... feeling sexy...laughter flooded the dance floor.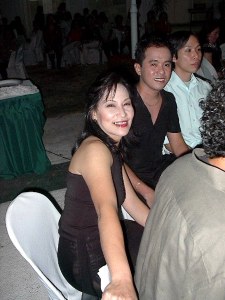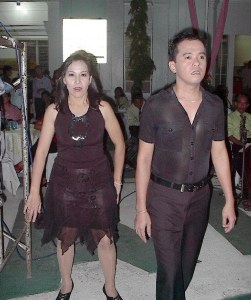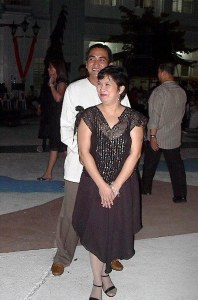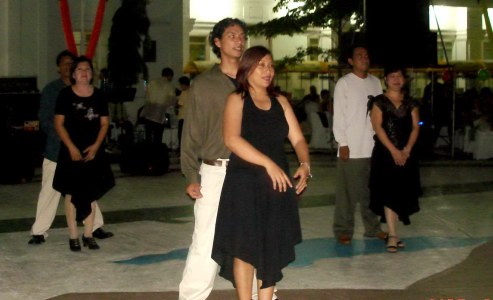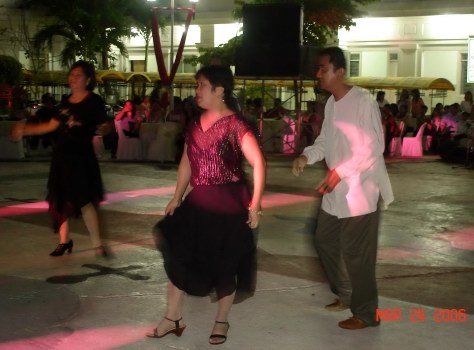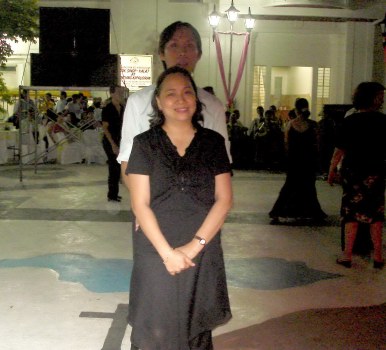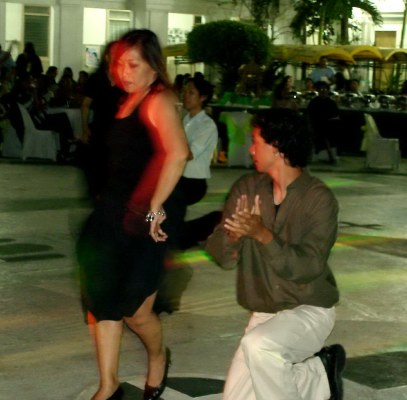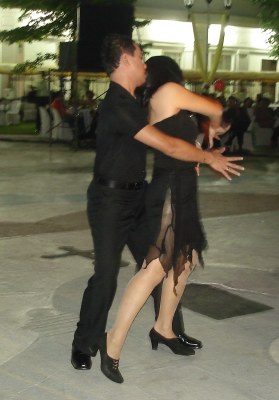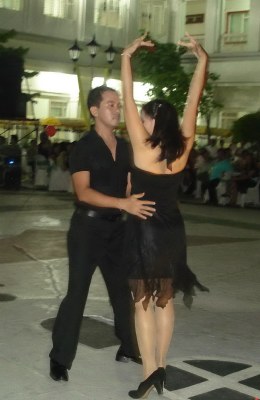 The Berroya sisters with our Penny and Tessie did battle on the dance floor. They danced till they were sweaty and breathing hard.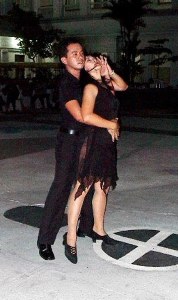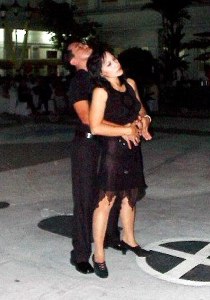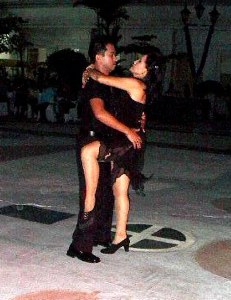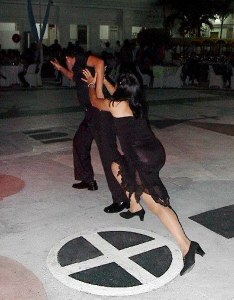 Eva Santos with her DI in her daring latin dance number. Wala ba kayong mga kamay?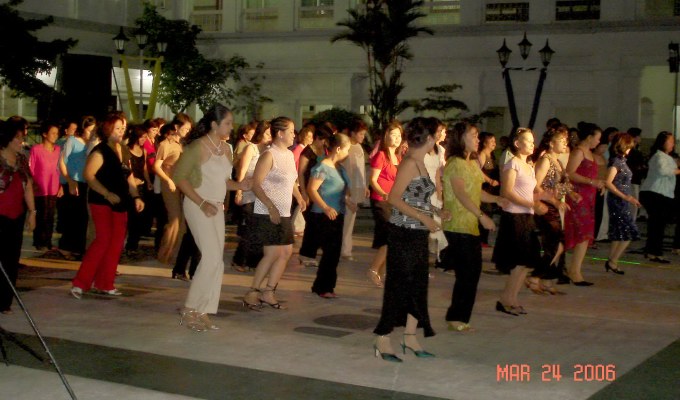 The MHPHS Faculty with their version of chili Brigada Cha-cha.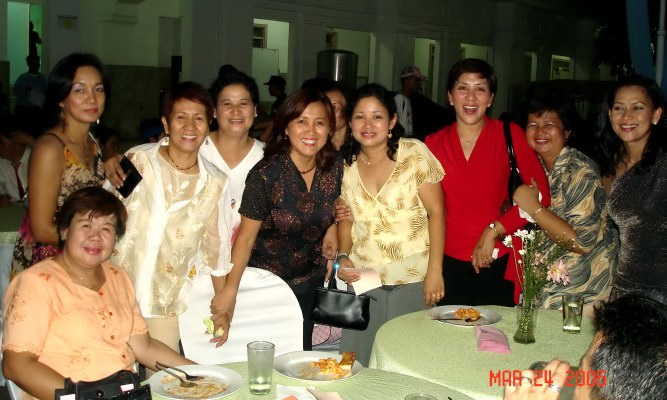 Our Josie Aninion and the ladies of Batch 76. Their smiles are to die for .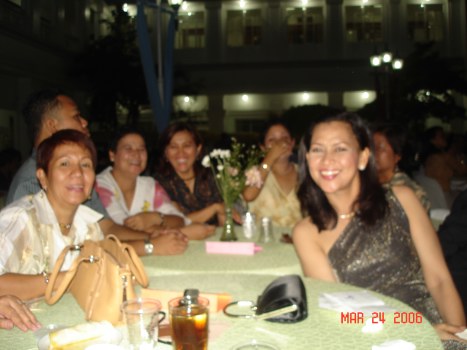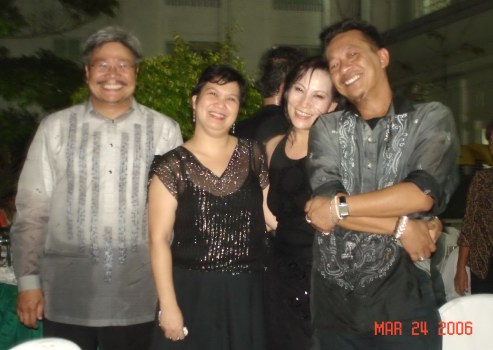 Simply precious! You can't put a price on those smiles.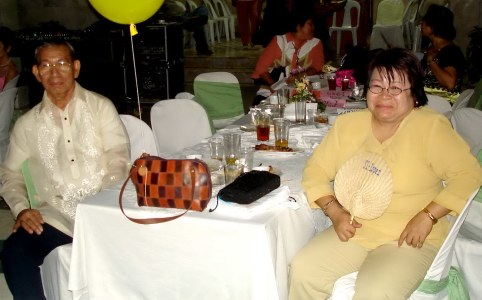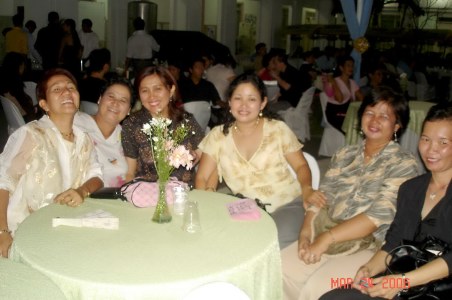 More group pictures. Gorgeous ladies waiting for their chance on the dance floor. Commodore Ernie Ramos and Becks Tiongson on the left.