The Batch '75 Caravan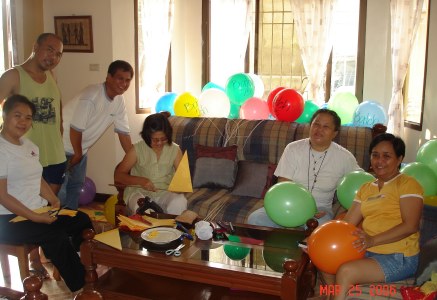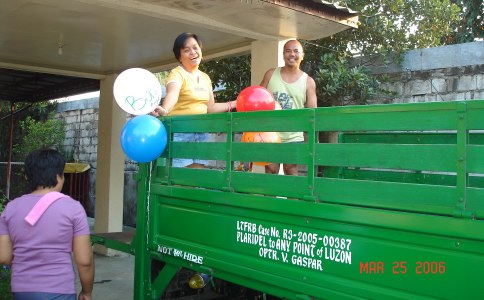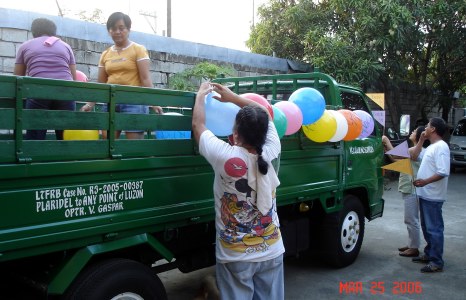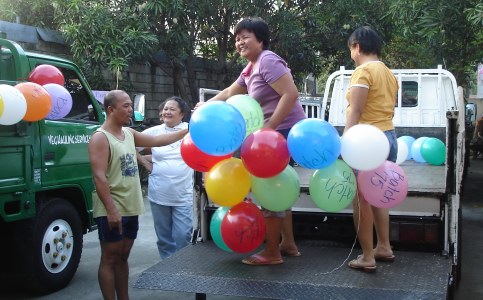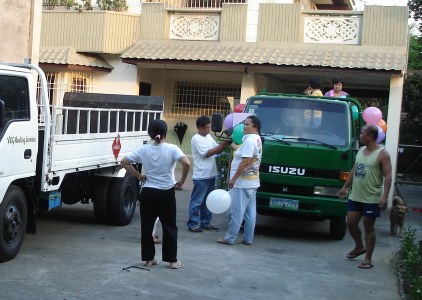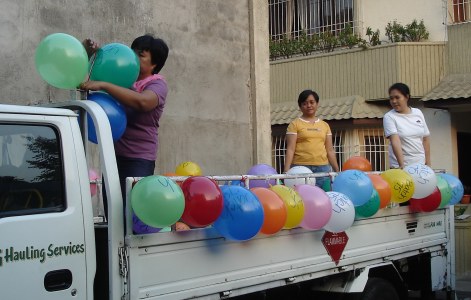 The day before the centennial caravan... busy as bumblebees.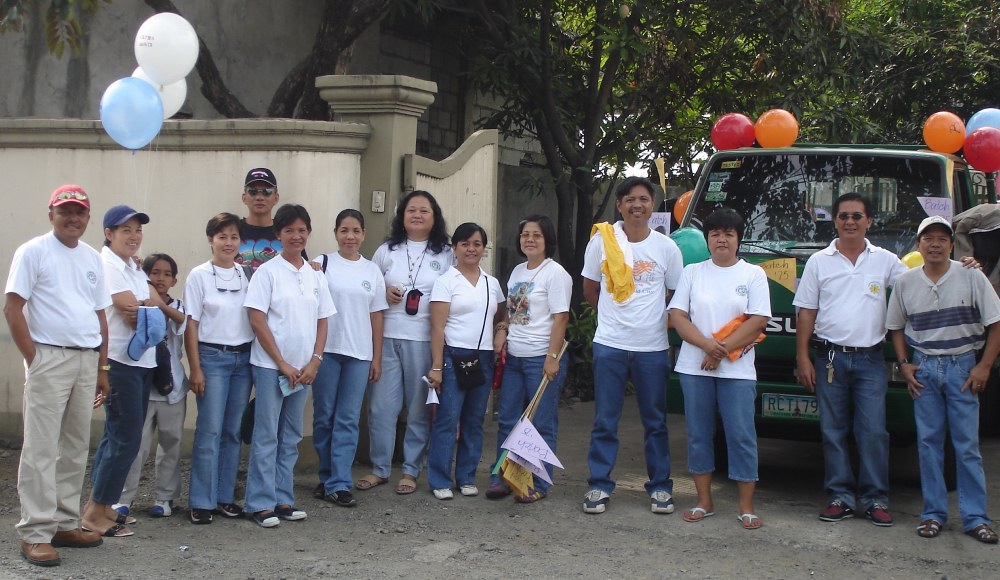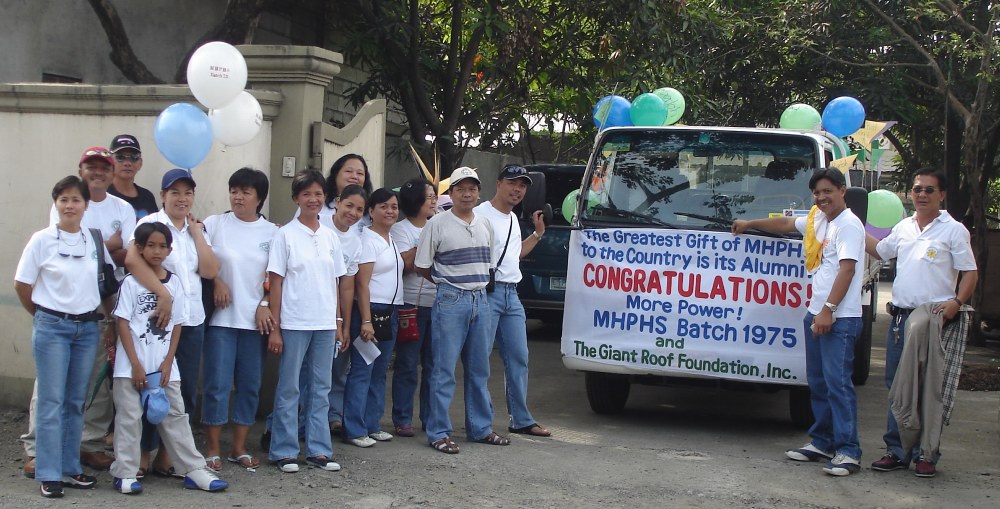 All set and ready to go. The banner says it all!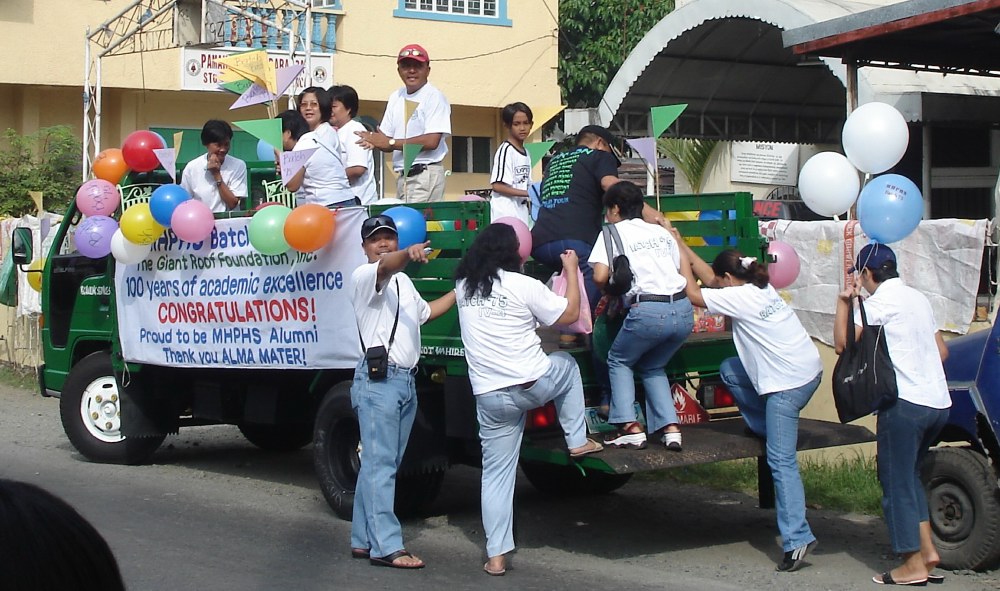 The load out. Three tons of Batch 75 onto a truck with tripple shock absorbers for safety and excess baggage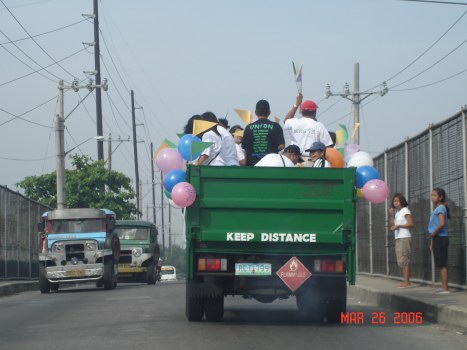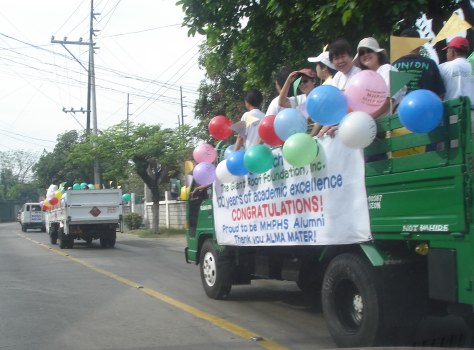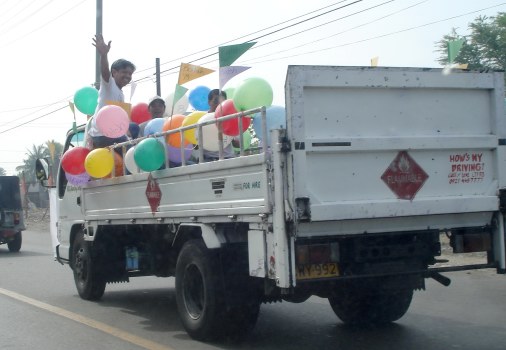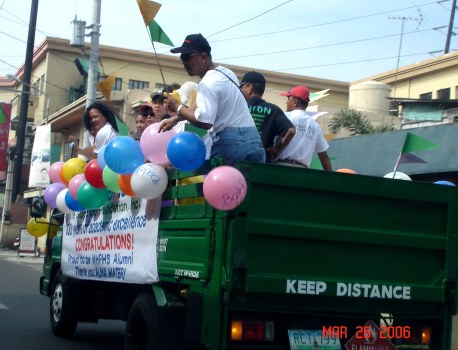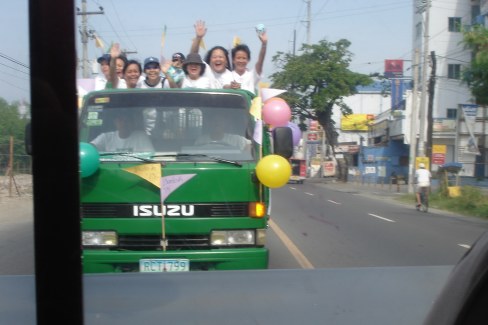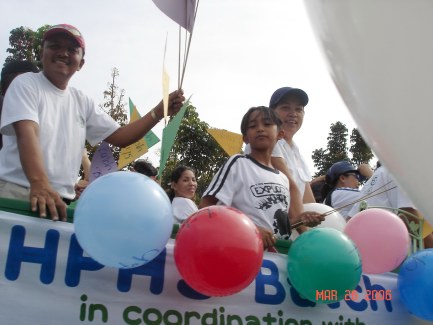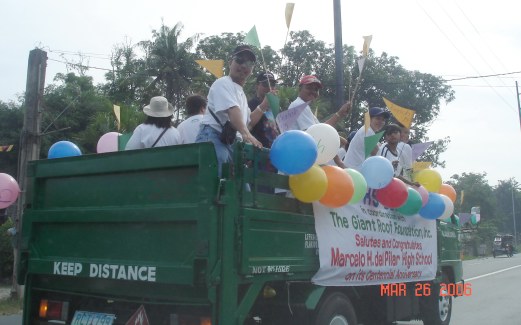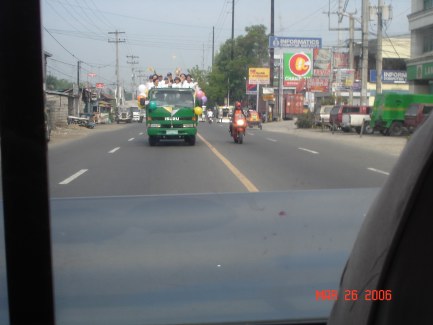 Candies and laughter on the road. There were lots of wet armpits on those trucks.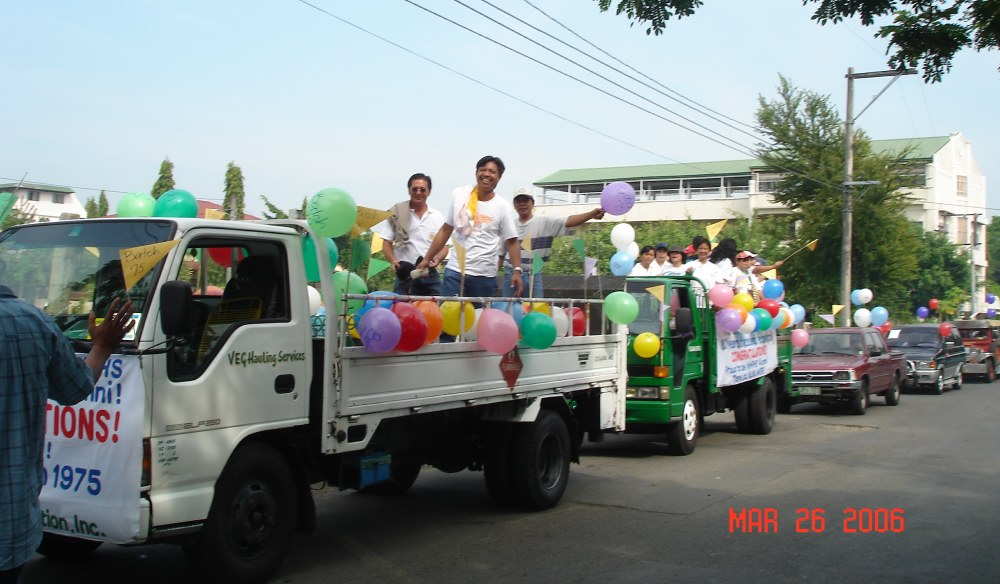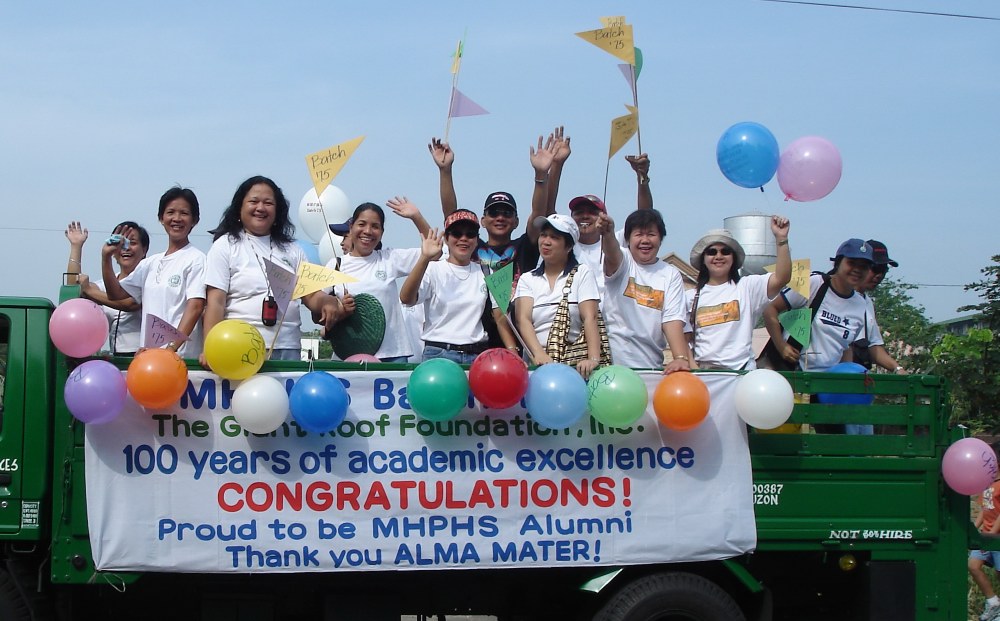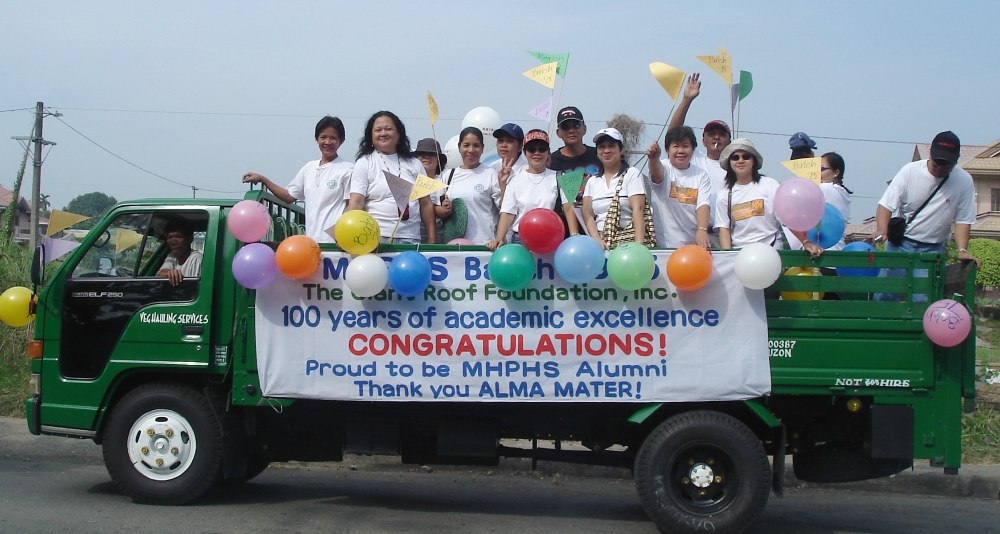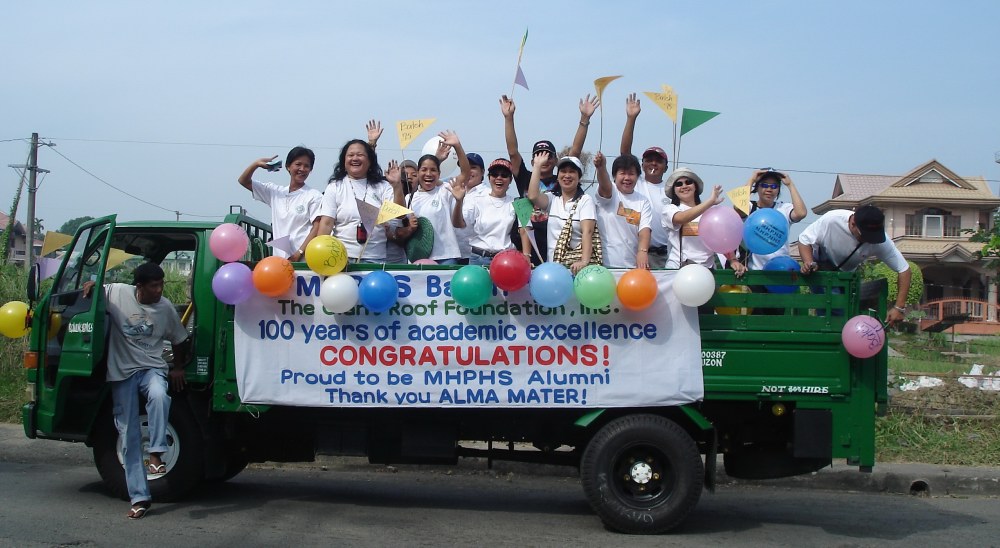 Emil G. worriedly looking at the tires. There's just too much weight.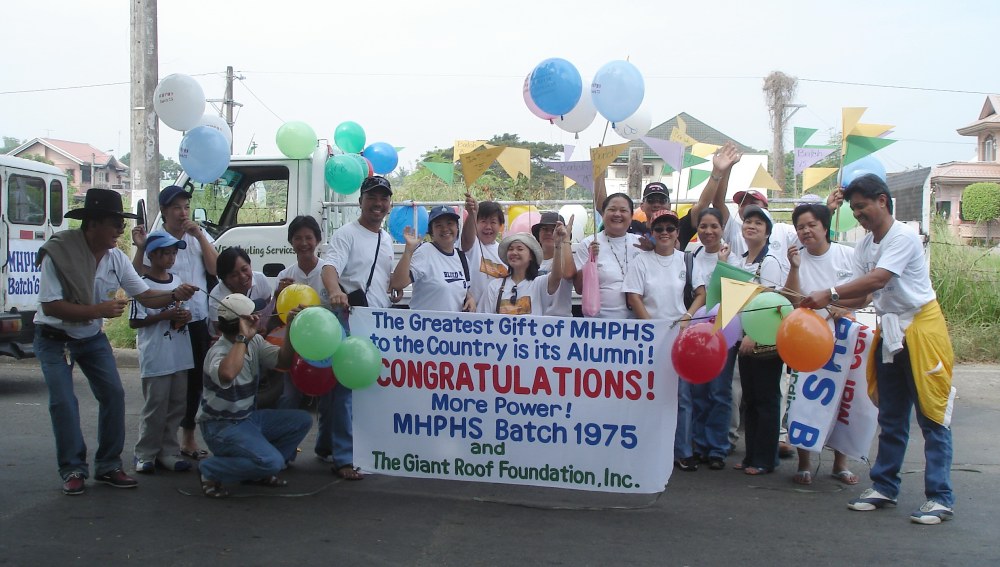 To the trucks' relief...they got off the trucks for more photo ops. Three tons of Batch 75 safely on the ground.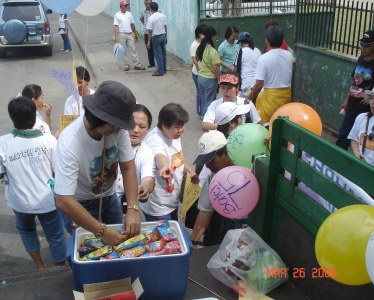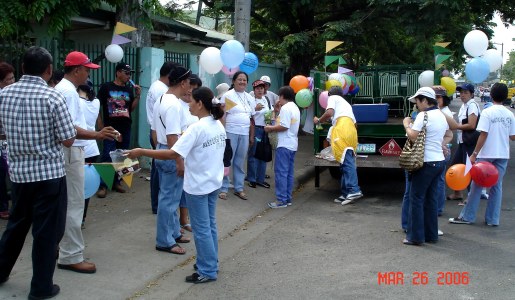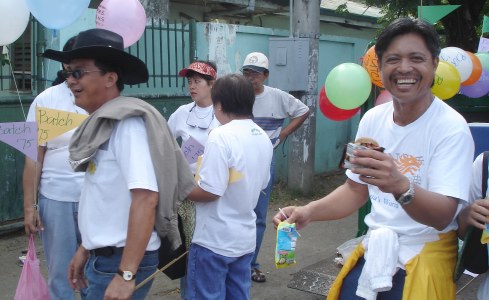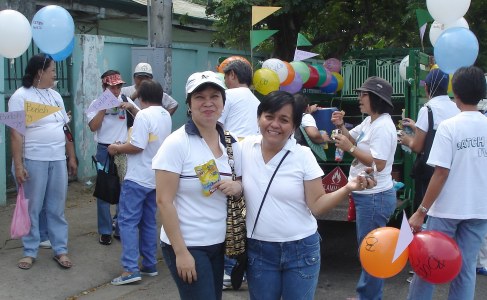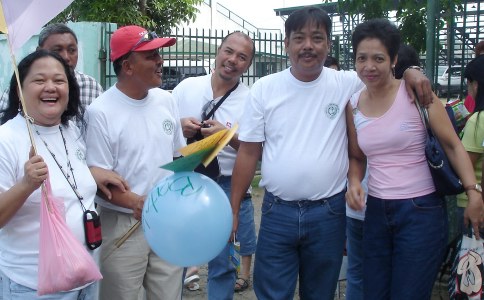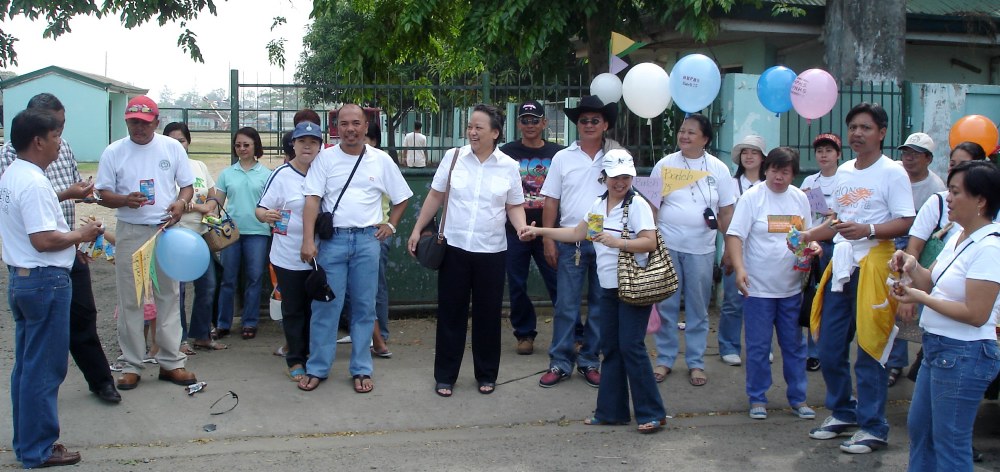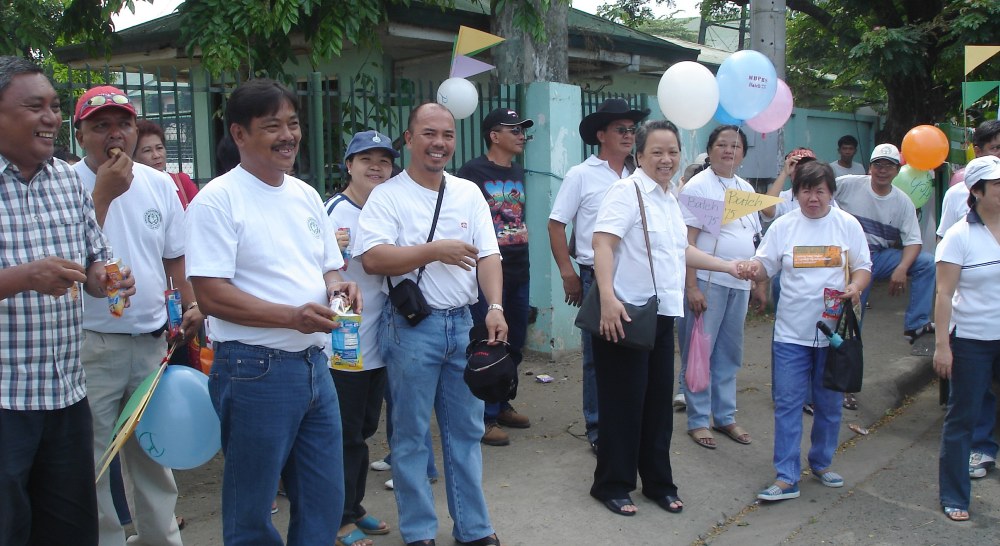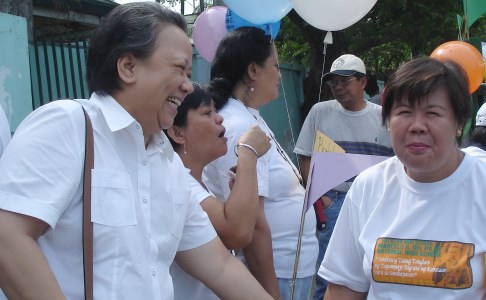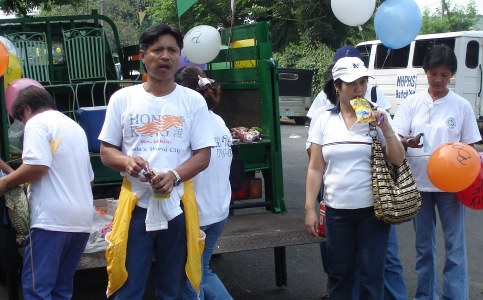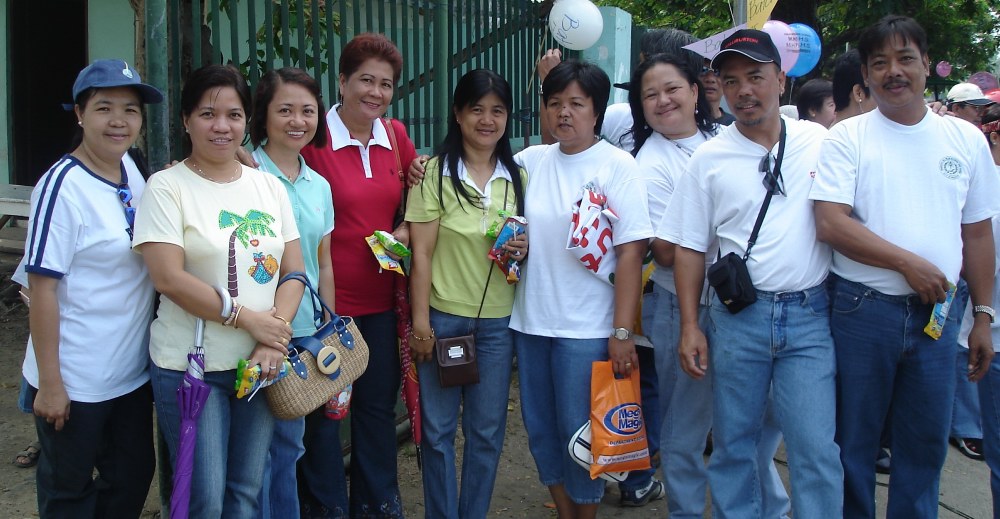 Stocking up with cakes and fluids after a hot caravan ride. Bawal ang nakasimangot!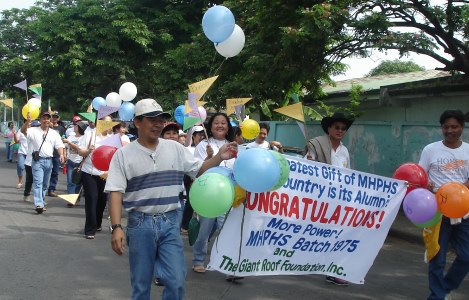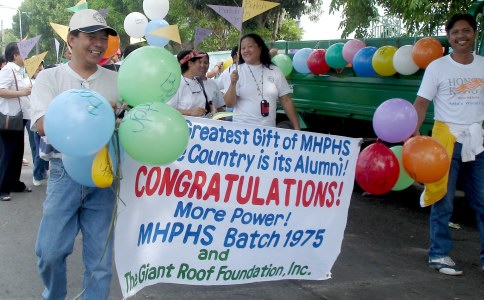 Proudly Batch 75 as they marched chin-up into the MHPNHS campus shouting... Now na!...Now na!...Now na!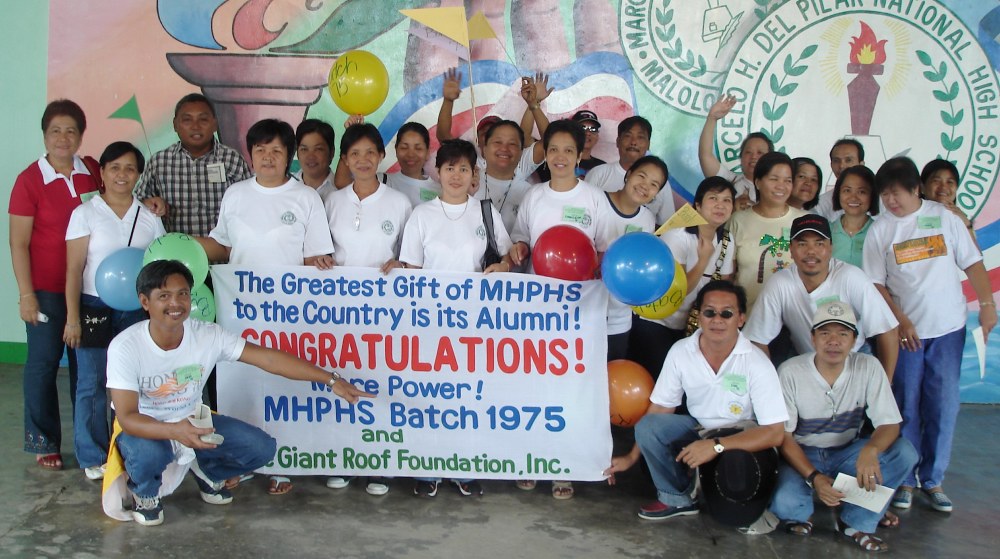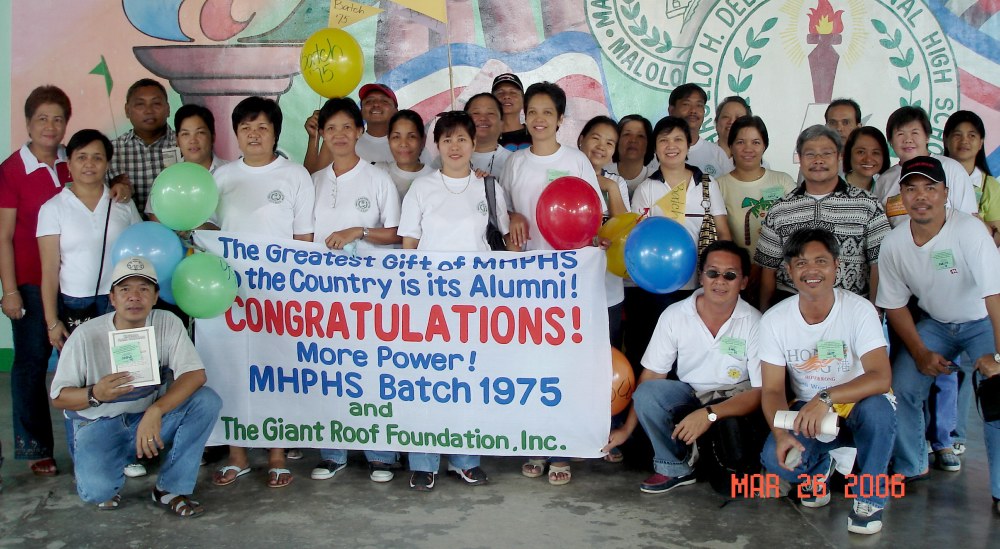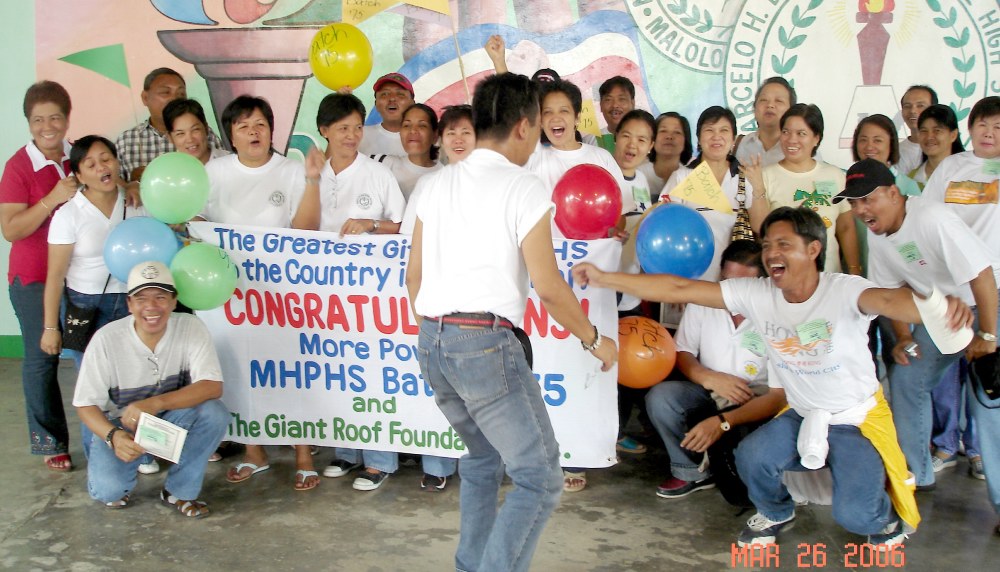 Kiss me DJ...Yudaman!!!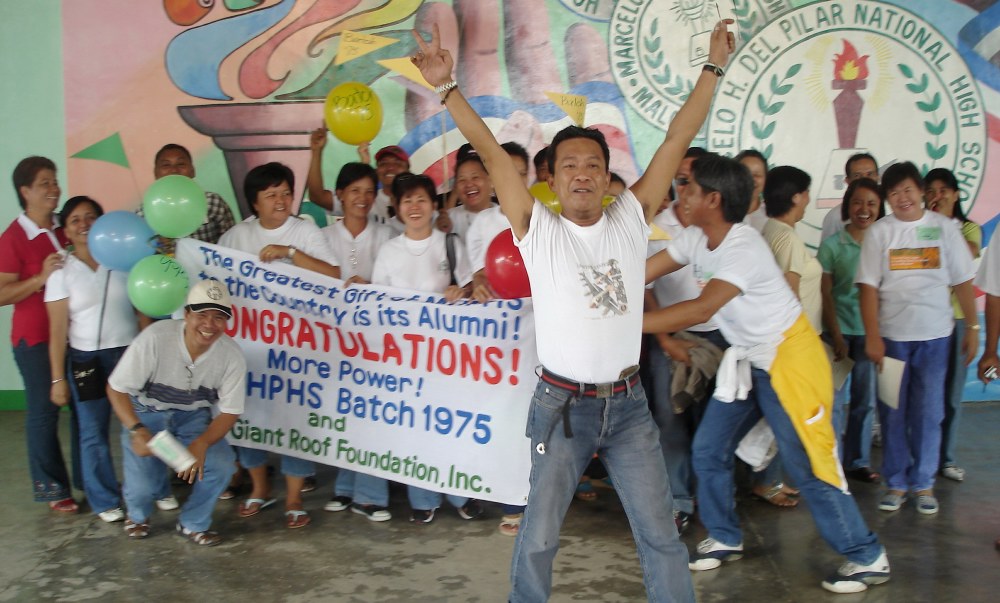 The Centennial climax. Batch 75's show-off force. Batch 75 rocks!!!! MABUHAY!!!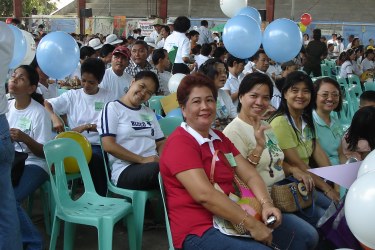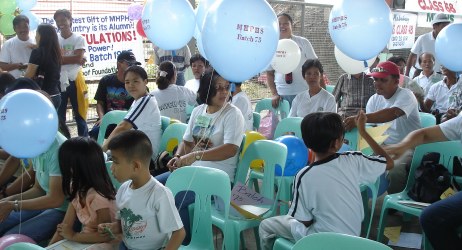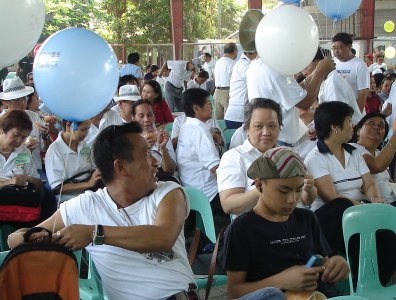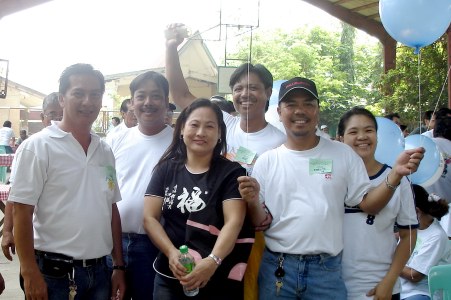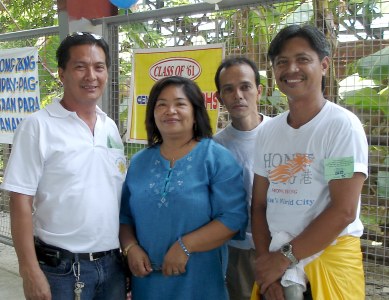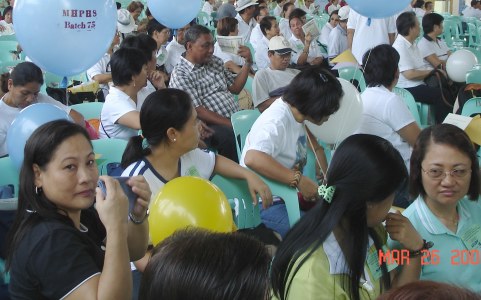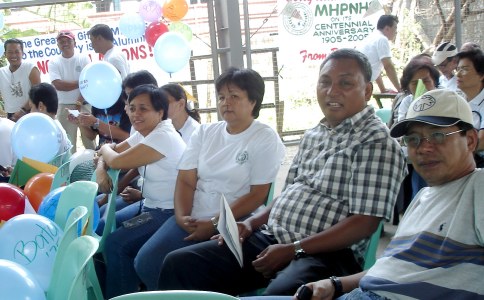 These are pictures during the culminating activities. Who's minding the trucks?